by Elder Aimilianos
The following text is taken from the book "Psalms and the Life of Faith" which consists of transcriptions of twelve talks about particular psalms that the Elder gave to monastics in the seventies. These were painstakingly recorded, transcribed in Greek and then — wonder! — translated into English. This version of the book originally published in 1999 in Greek is published by Indiktos, Athens in 2015.
The text is a quote on a full page between introductory material and the first chapter.
When one undertakes to examine Scripture in an idle, intellectual way, he creates hatred and quarrelling. Why? Because the intellectual approach to Scripture does not help us to turn and reflect on our sins, but instead makes us focus on problems and concepts related to the study of Scripture, with the result that our logical and intellectual faculties are aroused to no real purpose. "Knowledge" by itself does not add anything. On the contrary, it encourages the cultivation of the individual and his private sense of things; it fosters the self-sufficiency of his personal opinions, which he then seeks to justify and impose on others. This kind of approach to Scripture immediately places you in conflict with others; it opposes your will and opinion to theirs, prompting you to disagree and argue with them, and to make enemies of your brothers. Filled as I am with my own opinions about things, I am not able to receive anything from God.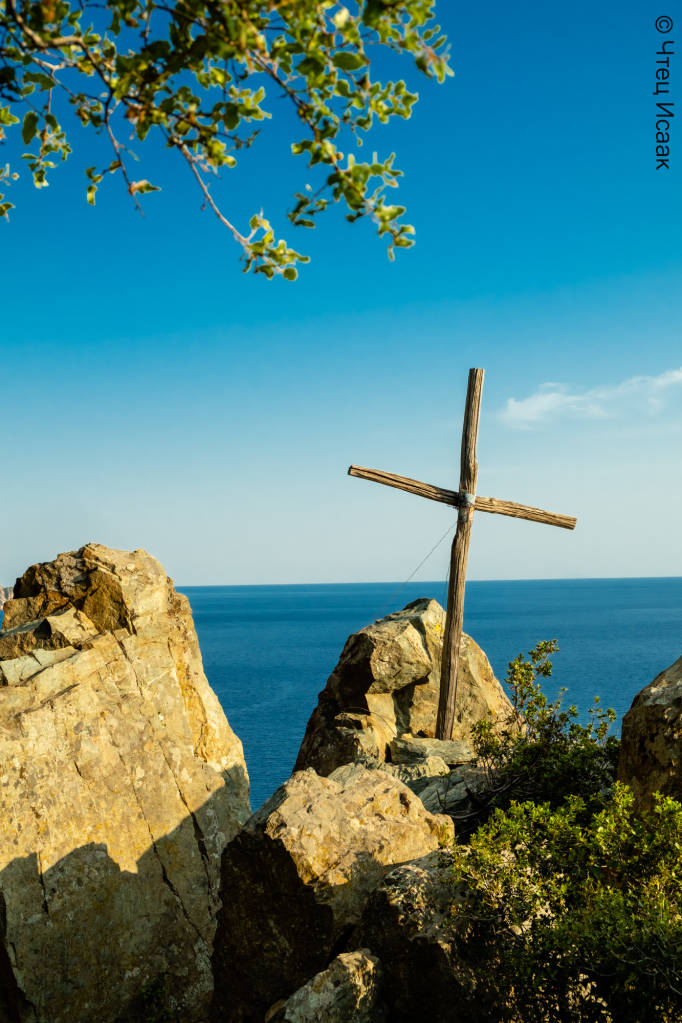 The correct way is to read Scripture with simplicity and to allow God to tell us what He wants to tell us. It's one thing to read Scripture because you want to collect information, and another thing to read it because you want to acquire its true content, that is, the Holy Spirit. This kind of knowledge is the life of God (cf. Jn 17:3), the entry and extension of God into our life; it is God's descent and dwelling among us. We can judge whether or not our study of Scripture is authentic based on the number of tears we shed when we study. To be sure, I can also read Scripture without shedding tears, and without a strong sense of my sins, but with the hope that God's grace, through my reading of Scripture, will break open my hardened heart. Read Scripture, then, but don't forget about your sins and reduce Scripture to an object of intellectual inquiry, for at that point it ceases being the word of God and you start seeing it as something human. The criterion for your study should be this: the way you read the Bible should bring peace to your heart, communion with God, love of neighbours, and the consciousness of your own sinfulness: the recognition of how unworthy and ill-prepared you are to stand before God.
Elder Aimilianos, On Abba Isaiah
"The criterion for your study should be this: the way you read the Bible should bring peace to your heart, communion with God, love of neighbors, and the consciousness of your own sinfulness: the recognition of how unworthy and ill-prepared you are to stand before God."
AMEN